Favorites.
Movies.

Bad Boys I and II, The Lord of the Rings trilogy( i admit it, i was hooked after the two towers), Gangs of New York(Quite possibly the only history movie that wasn't full of shit),Vanilla Sky,Blue Crush, the Rules of Attraction( any movie with Kate Bosworth- in it i.e.. Blue Crush) Arlington Road, Swingers, Body Shots, Extreme Days,Out Cold, Mulholland Drive, Memento,American Pie 2,American pie, The Fast and the Furious, Gladiator, Varsity Blues, Animal House,Boondock Saints,Suicide Kings, The Matrix, Any movie with Ali Larter in it,Good Will Hunting, Dead Poets Society, Braveheart,When Harry Met Sally,Can't Hardly Wait.There are so many more it would take hours to think of them all.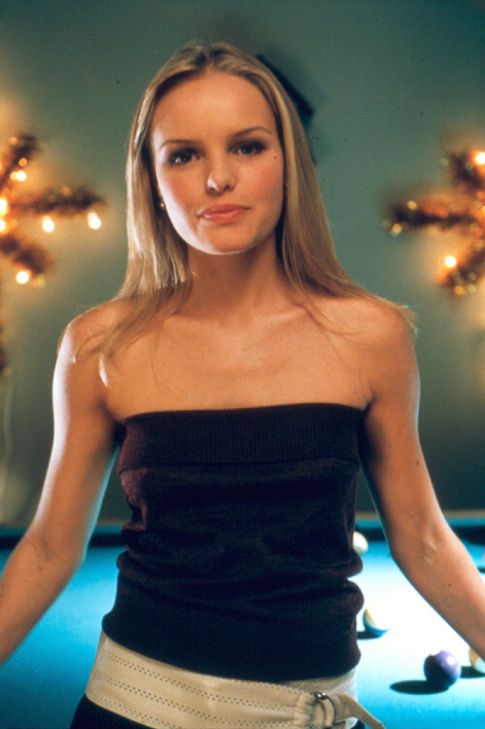 Kate Bosworth
Music:

Well music is like always, diverse as ever. Recently i've been into um everything, you should check out 30 seconds to mars, Gloria Record, Jump little children, The Anniversary, American Football, Incubus, 311, Pete Yorn, guster, John Mayer, The Starting Line, ben Harper, DMB, Counting Crows, Coldplay, Cursive, Dashboard Confessional, Matthew Good Band, Jeff Buckley, Juliana Theory, Taking Back Sunday, The Early Novemver,Pat Mcgee band, Our Lady Peace, Sevendust, the used, Thursday, Weezer, Sublime, sugarcult, sinch, Stereophonics. I guess thats about it, if there is any name or band on this list that you haven't heard, check em out the worst that can happen is you don't like them however you could fall in love with them, thank me if you do! Oh yea shout out to My man mike coonan.. check out the Prize Fight
Cars:

Cars: Dan and Eric, thanks for getting me into cars.

Cars are driving are the greatest thing there is, really. I mean does it get any better than driving a fast car, or even a not so fast car; FAST. For me it doesn't, the rush you get if your racing someone, that feeling of control, power taking over your body for a few seconds, minutes. The way your heart and brain tells you ro be careful, but your foot and eyes tell you otherwise, not getting caught by the cops after racing or even just driving fast is the biggest relief in the world. To me driving in general is a great outlet, the best. I can sit in my car for hours, just driving aimlessly. Why, who knows, to waste time? sometimes, other times it's just for something to do, because I love it, sitting in my car with the windows down, wind blowing in my face, music blaring, to me thats better than anything else in the world. What does it do for you?
Toyota Supra Twin Turbo